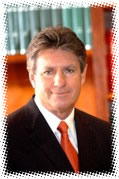 Pro-Renal Brazil was established in 1984 at the initiative of Dr. Miguel Carlos Riella. It is a charity whose main aim to assist patients with chronic renal failure, working in clinics and hospitals. Financial resources are obtained through campaigns in the community, businesses, institutions, events, among others. And aims to maintain the structure of the Foundation in relief work, medical treatment and prevention projects.
Since 1984, when created, its institutional environment was getting better. With a team of committed and competent, to partnerships and community support, this dream is realized, moves and bears fruit.
Currently, the Pro-Renal Brazil assists approximately 3,000 kidney patients, develops educational campaigns to prevent disease and carries out clinical research. Activities developed with the aim of reducing the complications of the disease and raise the quality of life of patients.
Besides the social benefits, the organization provides comprehensive care for outpatients in dialysis in renal transplant list and transplant recipients, providing the necessary support to enable these people to realize their treatment. Patients seeking to Pro Kidney diseases are meeting the following:
Renal and Treatment;
Renal Calculus or urolithiasis;
Hypertension;
Renal Transplant and Renal Disease-Related;
Nephritis, renal cyst and polycystic kidney disease;
Diabetes, Lupus and Nutritional Guidelines for Patients on Dialysis;
Hemodialysis and Peritoneal Dialysis.
This work, nurtured by the people who understand our mission, and through grants and partnerships enable the development of programs, projects and actions that improve quality of life of patients in treatment and prevention of kidney disease.
MISSION
Promote preventive education programs, educate the population to care for the health of the kidneys and ensure quality of life for renal patients by means of integrated care.
VISION
Being recognized as a model of excellence in education, prevention, integrated care and research of kidney diseases.
VALUES
Continuous improvement in research and projects related to renal disease
Understanding and meeting the needs of kidney patients
Commitment to team
Respect for all internal and external customers, developing the work with transparency to the community
Social responsibility to the patient, environment and community
OBJECTIVES
Promote preventive education campaigns about kidney disease to other regions of Brazil
Encourage constantly developing new research
Ensuring excellence in meeting the biopsychosocial needs of patients
Establish partnerships with public and private institutions, looking for sustainability
To strengthen the channels of internal and external disclosure, focusing on the visibility of prevention education